Flying to Delhi? Must Visit Places You Cannot Miss Near the Airport
Flying to Delhi? Must Visit Places You Cannot Miss Near the Airport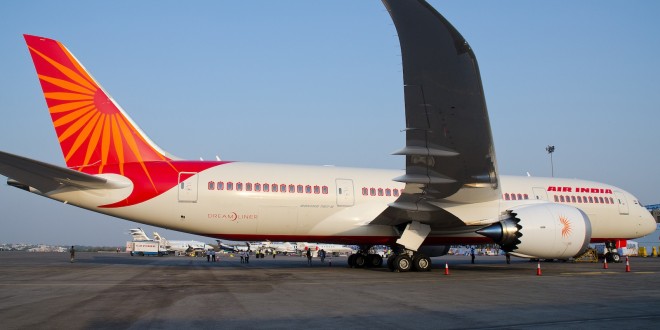 Delhi is a city of dreams. There is so much to do in the city that you can never quite reach the end of the list. There are so many historical monuments that you can visit, so much street shopping to do and most of all, so much amazing food that you can experience. If you have already booked your Bangalore to Delhi flight tickets to visit the city anytime soon, then it is best to plan out an itinerary, so you do not miss out on any place. However, there are a lot of places that you can visit which are at a short distance from the airport. Some of these places that you just cannot miss:
1) Qutub Minar: The Qutub Minar is undoubtedly one of the most iconic buildings in Delhi and is only a 40-minute drive from the Delhi International Airport. Built centuries ago, in 1193, this 73-meter tall tower was made up of marble and red sandstone. While some say that the five-storeyed tower was built as a symbol of the beginning of Muslim rule in India, some others claim it is simply a minaret that was used to call people for prayer. Though the monument was initially erected by Qutab-ud-din-Aibak, it was carried forward by Iltutmush and later Firoz Shah Tughlak. The fine detailing on the tower and the architectural style used is the reason why this place is a must visit.
2) Connaught Place: This place, roughly 30 minutes away from the airport is where you will find some of the best food that you will ever find in Delhi. If you are hungry after your flight and are looking for some delicious, budget-friendly food, then this is the place to be. You can also catch the screening of any recent movies that are released in one of the vintage cinema theatres that are there as well. Apart from this, you can visit the Gurudwara Bangla Sahib which is the Sikh house of worship where you can experience calmness and serenity. You can also visit the Hanuman Temple which is dedicated to the Monkey God Hanuman. The temple is also said to be one of the four temples that were a part of the famous Mahabharata.
3) Rashtrapati Bhavan: Rashtrapati Bhavan is home to the President of the country and is a mere 30 minutes away from the Delhi International Airport. Completed in the year 1929, this building stretches over 330 acres, and it is said that it took well over 17 years to build this brilliant piece of architecture. The main building itself has a whopping 340 rooms that are spread out over four floors. The building leads to a large 15-acre garden that is said to house a variety of flora, mainly bougainvillaea. Recently, there has been the addition of the Rashtrapati Bhavan Museum Complex which was inaugurated in the year 2016 and showcases a few artefacts related to the political history of the country.
4) Sarojini Nagar: This place, also a 30-minute drive from the airport is every shopaholic's dream come true. Book your Bangalore to Delhi flight ticket right this instance, because this place is definitely worth it. Essentially, Sarojini Nagar is a surplus market where clothing from famous brands that make it to the reject pile is sold. Thus, you can find a lot of export factory rejects at ridiculously low prices. Though the market remains closed on Mondays, this is one place where you can unleash the haggler in you and bargain as much as you can. You will find anything from clothes to shoes to accessories in the many small shops that are set up in the area.
5) Lodi Gardens: Lodi Gardens in North Delhi is roughly 30 minutes away from the International Airport and is a park that contains the tomb of Mohammed Shah, one of the rulers of the Sayyid dynasty. It was set up around the 16th century and is, to this day, well-maintained and preserved. This is the best place to visit if you are looking to get away from the hustle and bustle of the city and you just want to unwind for a bit. You can even go for a quick jog and take in the fresh air of the park as well.