The Great Book Review of 2022
The Great Book Review of 2022
The Great Book Review of 2022: Sharing the books I read in 2022 and whether I'd recommend adding them to your collection.
Hi hi! How's the day going so far? I hope you're having a wonderful morning! I'm looking forward to a movie with the crew and catching a hot yoga class later today. I'd love to hear what you have going on!
In today's post, I'm sharing almost all of the books I read last year. (I had a a few audiobooks and a handful of DNF books I didn't type up because they weren't memorable or enjoyable.) Reading is one of my very favorite hobbies and I'm so glad I set a goal a couple of years ago to read more often. It's definitely something I plan on doing in 2023, too!
Here's a list of almost all of the books I read last year: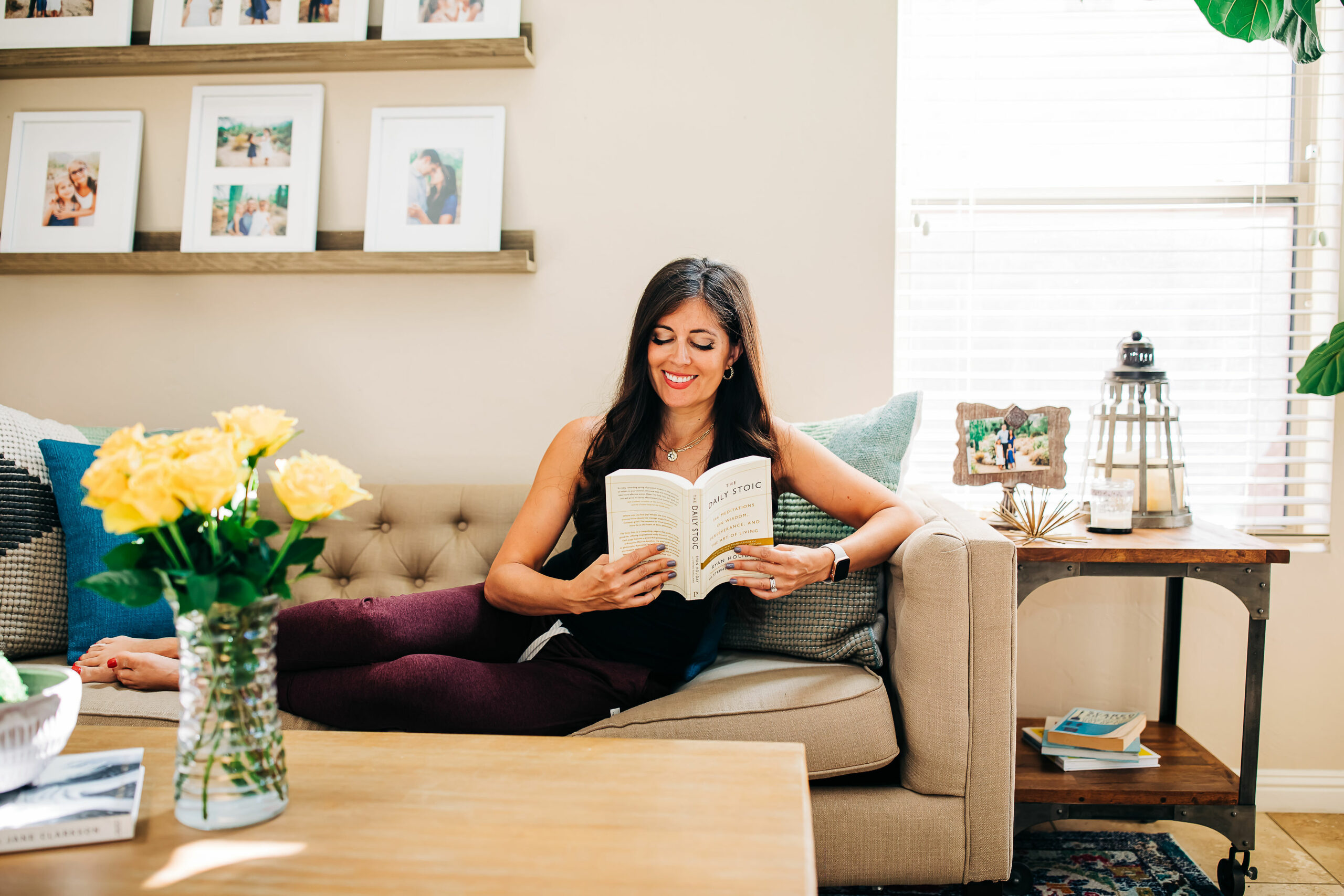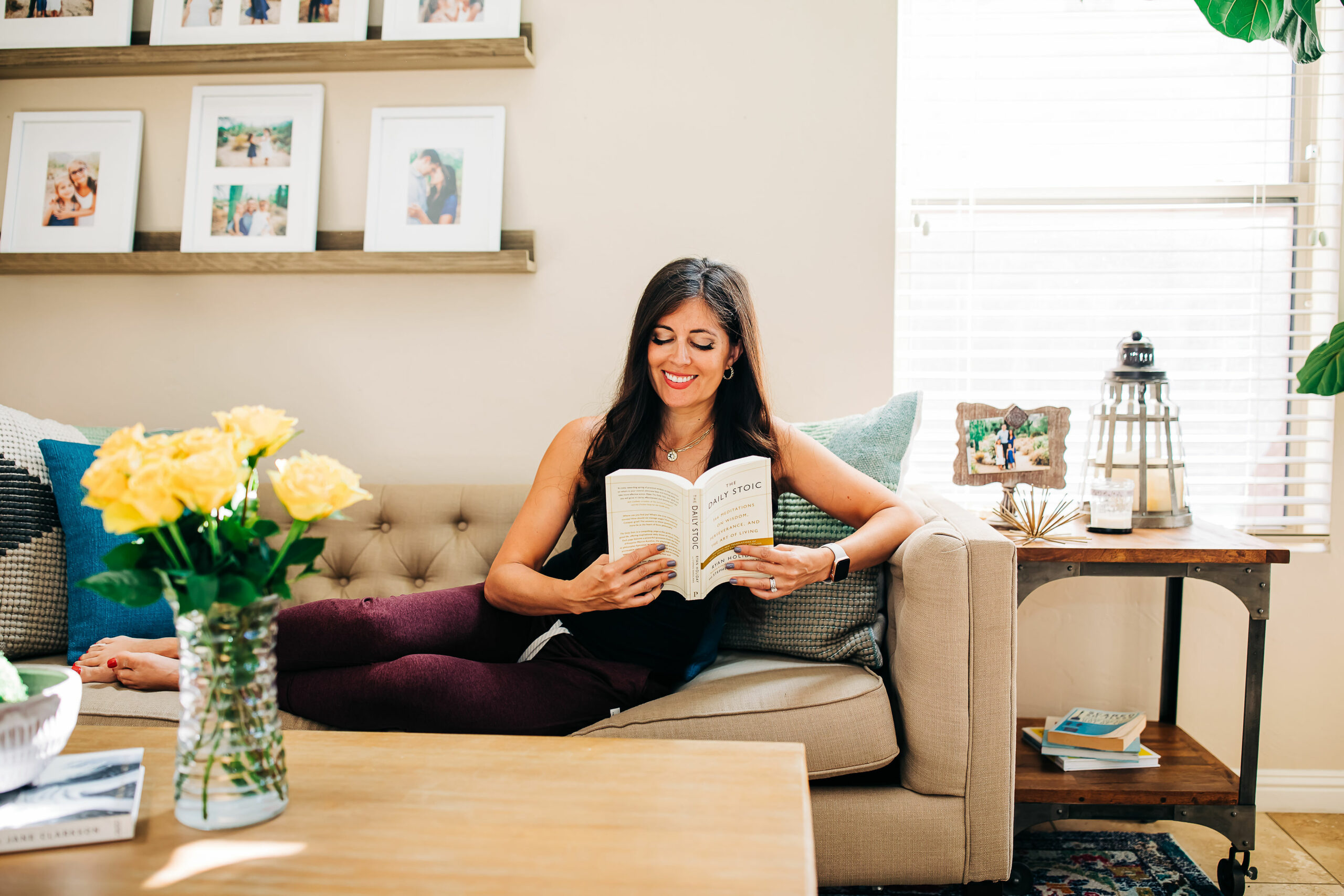 The Great Book Review of 2022
Ok friends, this is it. My #1 book of 2022. It was poignant, intriguing, devoting, heartwarming, and hopeful all at the same time. It's beautifully-written and an absolute page turner. I finished it in two days! 10/10 recommend, especially if you enjoy historical fiction.
I was unsure about adding this to the recap because obviously we don't all have the same beliefs, and I never want anyone to feel isolated or left out. One of my favorite things about having ya'll as virtual BFFs is the fact that we have a ton in common, and probably some differences, too. It makes life more enjoyable and exciting to be surrounded by various perspectives and viewpoints.
In the end, I wanted to add it because it's been a part of my life lately, and I'm sure many of you would enjoy hearing about this rec.
I've been going through this Bible study on 2 Corinthians for the past month and a half and have already learned so much from it. As someone who always felt intimidated by reading the Bible, this has been a great introduction to it, especially since I'm able to study and discuss with such a lovely and brilliantly intelligent group of ladies. We meet weekly and chat about what we've learned, and the conversations have been so meaningful for me.
If you've been wanting to read the Bible, I highly recommend doing a study like this as a way to gain more knowledge and understanding. I feel like I'm actually learning instead of simply reading passages, and this way, I'm more easily able to apply these principles to my life. We'll finish this study early next month and cap it off with a celebratory lunch before starting our next study.
What a turn in topics, eh?
TBH, the title of this book kept me from wanting to read it, despite the overwhelming positive reviews. "She's GLAD her mom died?" It's… a lot.
But, this has ended up being one of the best books I've read (listened to this one on Audible and highly recommend) in a long time. It's profound, heartbreaking, optimistic, hilarious, and beautifully written. Just as a trigger warning, it does include some heavy topics like mental and physical abuse, and eating disorders. While these are prevalent themes in the book, it wasn't overwhelmingly graphic to read. 10/10 would recommend.
I've learned the Colleen Hoover is hit or miss for me… and this one was a miss. I just didn't get as wrapped into the plot, which had a lot of potential. Her writing often feels lackluster and doesn't allow me to become truly invested in all of the characters she creates. 3/10.
I picked up a copy of The Cancer Revolution because I follow Dr. Connealy on Instagram and LOVE her account. She shares so much valuable info, and I think it's fascinating to be able to follow someone who treats cancer frequently, and successfully. She uses a blend of alternative and traditional therapies, including IV vitamin infusions, oxygen therapy, red light, detox strategies, and sauna, in addition to low-dose chemotherapy. I wanted to read this book because I'm all about empowering myself with extra tools and information, and found so many valuable resources in this book for preventing cancer, treating cancer, potentially helpful supplements and more. 10/10 recommend.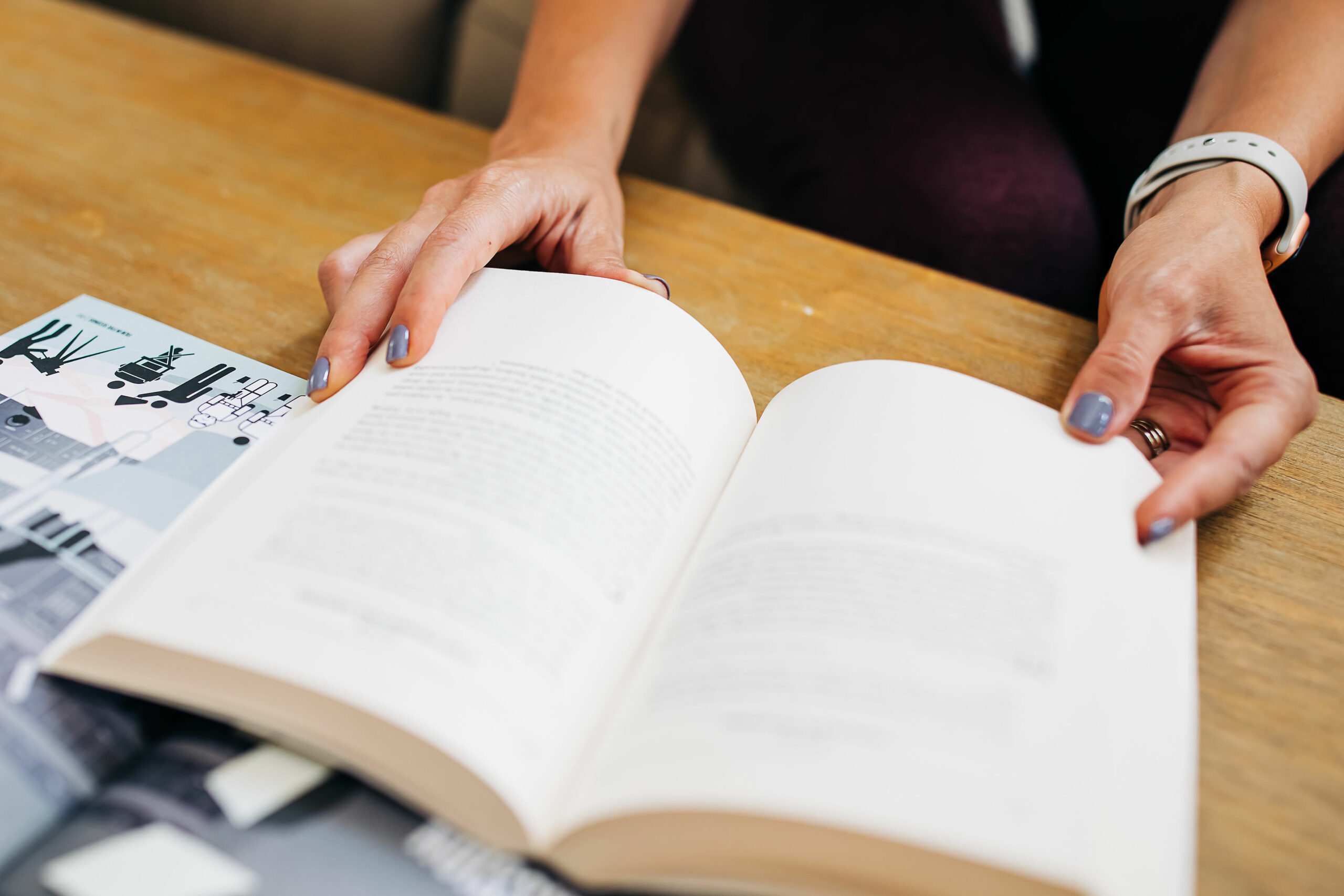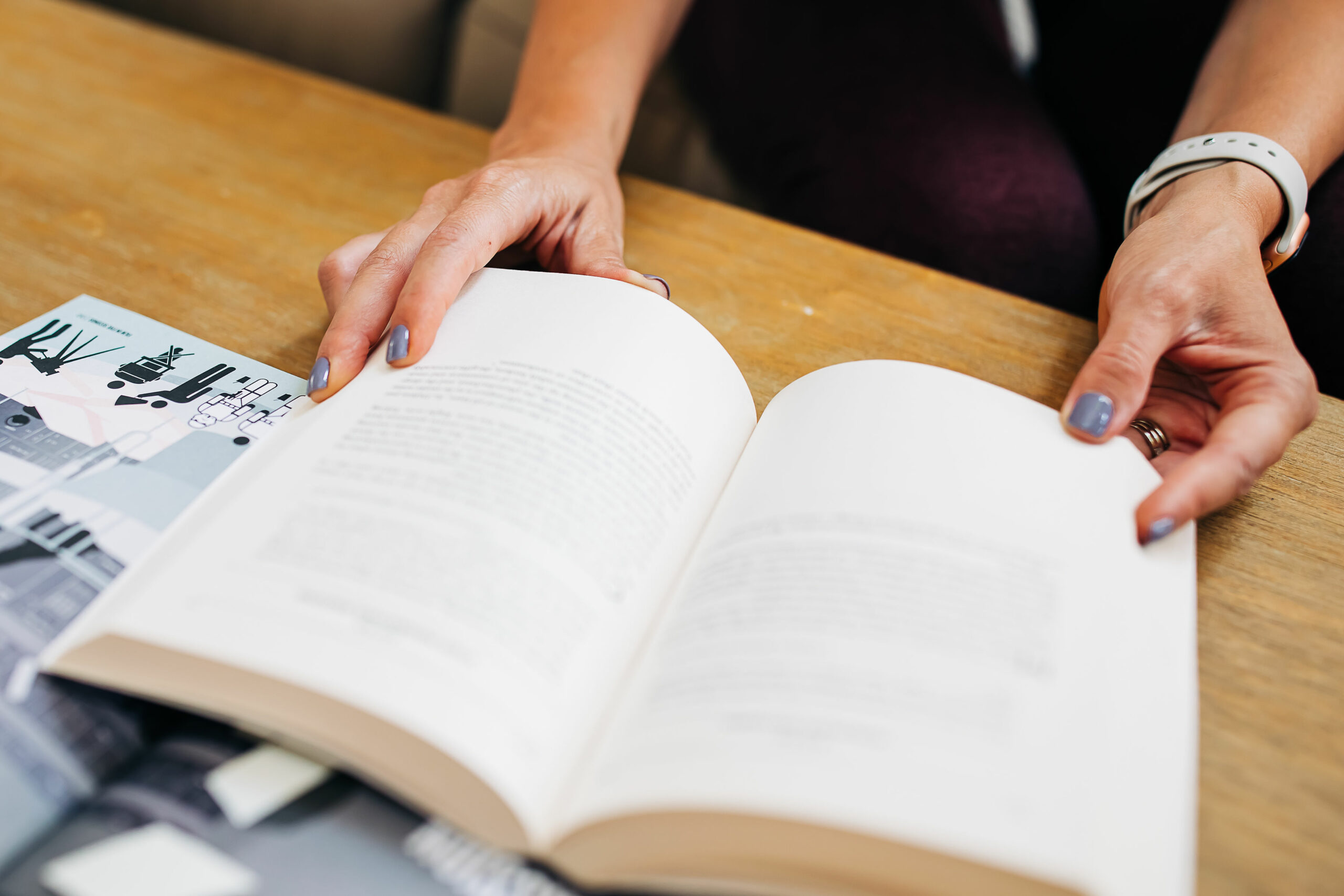 I was so thrilled when my very favorite released a new cookbook. You can always depend on Ina for recipes that are tested meticulously and taste amazing. I have around a 99% success rate with Ina recipes, and she's my go-to when I'm looking for a dinner party recipe or crowdpleaser. This cookbook is focused on go-to dinners that can be made fairly quickly, along with sides and desserts. The desserts selection is worth it alone (a glorious chocolate tart and cupcakes), and I can't wait to add some of these new meals to the rotation.
You guys. This book was WILD. I listened to the audio version and the narrator was fantastic. I loved the different voices for characters and truly brought life to this Butterfly Effect-ish story.The premise of the book is that a man named Jake Epping is tasked with using a portal to go back in time to stop the assassination of JFK. In the process, he also wants to save and change the life of someone he knows. Jake learns the ramifications of altering the past, in addition to trying to decide if he wants to return to the present day at all.
I've never read anything by Stephen King before, since I typically stay away from *scary* or gruesome books. This book was intense, and some parts were hard for me to listen to, but I can see why Stephen King is so popular lol. My only problem with this one is that is it LONG. The guy is wordy. He probably could have ditched about 200 pages in the middle. At the same time, the character development is so deep, and I still find myself thinking about it (especially the ending!). I'd give it a 9/10. I want to watch the series on Hulu now, too!
I ordered this book after Lisa Moskovitz, RD was a guest on the podcast. I enjoyed hearing about her philosophy and wanted to see what her eating plan guidelines included, especially since I'm often looking for new recs to share with clients. This one is AMAZING. It's simple enough for beginners to follow, but also will encourage more experienced macro trackers to approach it in a new way.
You can check it out here and use the code CORE20 for a discount.
The Alchemist seemed to me like one of those books that "everyone has to read." It's received overwhelming positive reviews, is frequently recommended in my online book groups, and I appreciated it was rejected by various publishing houses before becoming a worldwide sensation. It reminds me of a fable, and is very short and easy to read. It's based on the story of a shepard named Santiago who seeks out to find treasure and various characters and situations he encounters on the way. Despite obstacles during his journey, he remains dedicated to achieving his "Personal Legend."
The Alchemist demonstrates that the journey can sometimes be more important that the destination, the importance of staying committed to our goals, and that our desired destination sometimes isn't what we truly need or expect.  While I did enjoy the message behind the book, it's not in my top five favorite books. I felt like I could have read the Cliff's Notes synopsis and been completely satisfied. My rating: 6/10
I've heard Dr. Jason Fung speak on a few podcasts and really appreciate his perspective and knowledge, so I was excited to read his book, The Obesity Code. Just a heads up, if you order this, make sure you receive the correct version! I ordered a copy from this page, and received a book that was actually written by Dr. Jason K. FUNG, aka a bot based out of another country. I'll share some of the text on IG stories, but the Pilot refused to let me return it because we were cackling with laughter reading it.
Sooooo once you have the correct version, I highly recommend. He explores the tie between insulin resistance and many of the common health issues we face today as a society, as well as an action plan for how to maintain more stable blood sugar and improve insulin response. He also dives into obesity and why weight loss can be so difficult to maintain, as it diminishes your metabolic baseline. It was a valuable and enjoyable read, but some portions were redundant, so I give it a 9/10.
My first Colleen Hoover book and I was excited to see if it lived up to the hype! I read the entire book in one sitting (on our flight to Hawaii), and was locked in the entire time. Even though the plot is very good (trigger warning: contains domestic abuse), I found her writing to be lackluster. Don't throw anything at me, but after reading so much vivid and descriptive storytelling over the past couple of years, it felt like there was so much untapped potential. Even so, I'll absolutely be reading more of her books. 7/10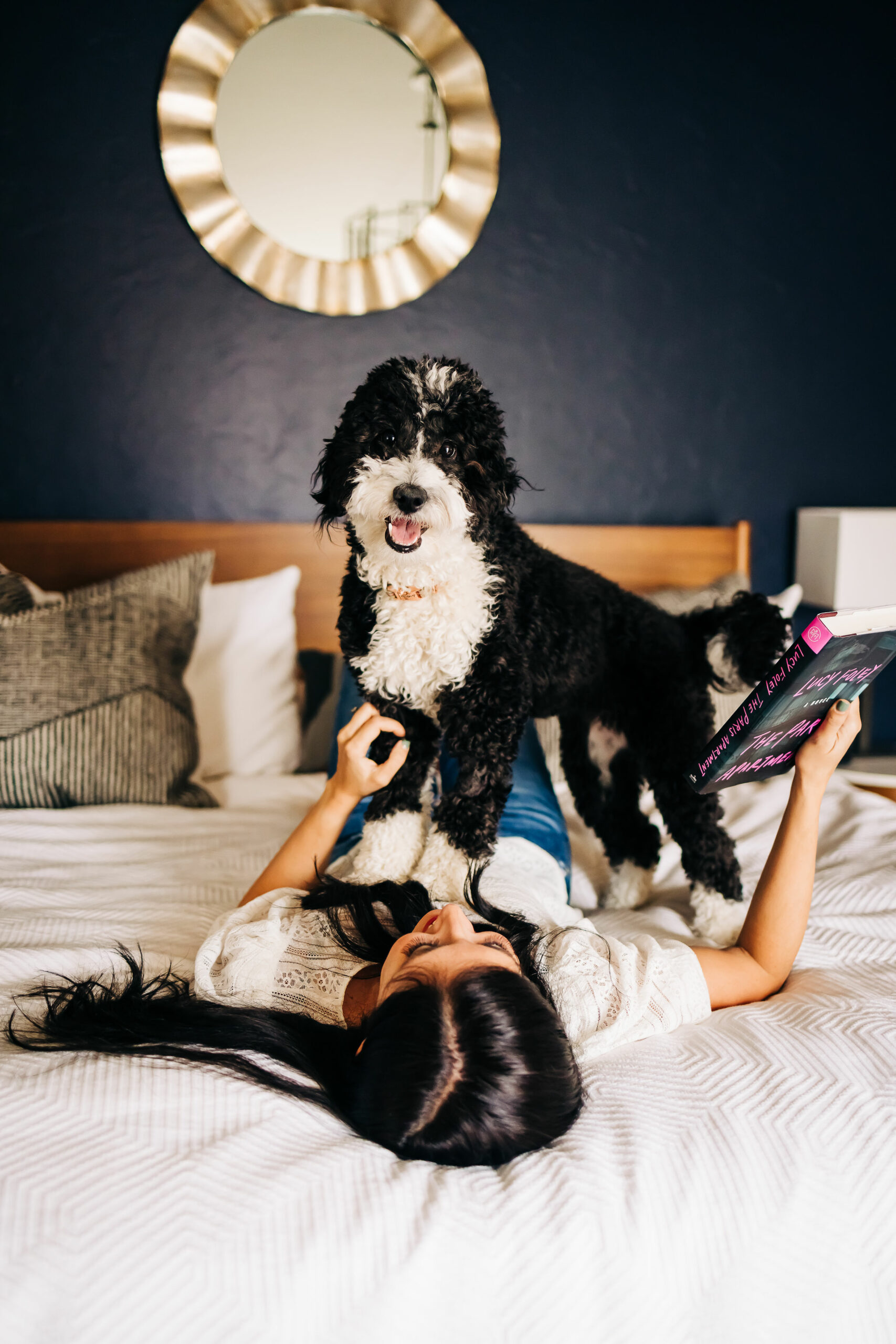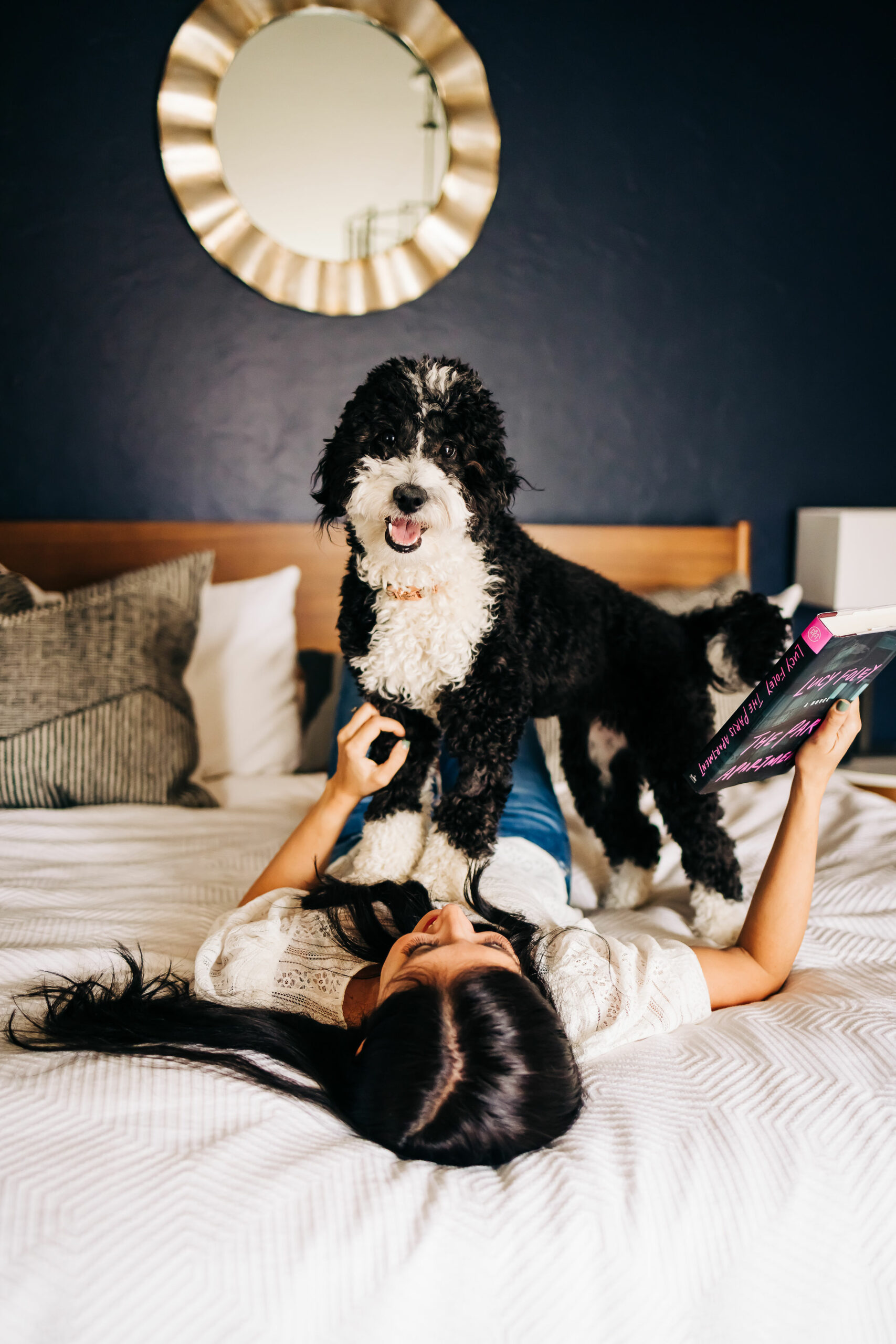 This was probably my second favorite read of the summer (next to Book Lovers). I also read this book in one sitting (the flight home from Hawaii) and it was magical. I LOVED that it was set in the Amalfi Coast (I'm drying to go back) and I really love this author's style of writing. She also wrote In Five Years, which I highly recommend. 10/10 if you're looking for a breezy and enjoyable read.
This was a Book of the Month find, and while I wasn't super excited about the plot, I figured I'd give it a whirl. I LOVED this book. The writing was witty, the storyline was sweet and unexpected, and the whole book was a lighthearted treat. If you're looking for a light cupcake of a book, definitely check this one out. 10/10
If you're looking for a cupcake of a book for summer (light, fluffy, sweet and satisfying), this is the one. It's one of the most feel-good books I've read in a long time and I didn't want it to end. I LIVED for the witty banter, the Sweet Home Alabama vibe to the whole situation, and the fact that while it was simple, it still had me fully intrigued and trying to figure out how it would end. 10/10 would recommend diving into this one this summer!
This cookbook, by Shalene Flanagan and Elyse Kopecky, includes so many mouthwatering and healthy recipes that are designed to be nutrient-dense, yet cooked quickly. These are the exact type of recipes I love to make on weeknights for the family, and there are so many new ideas and recipes in here. I'm so pumped to try these! I've been in a food rut for a while – I just feel sick of cooking and uninspired – and this made me excited to plan this week's menu. We're making Superhero Muffins, Power bowls with a green goddess tahini dressing, a frittata, and pesto pasta with sardines this week.
I read this book when Liv was a baby, and didn't realize it until I was a few chapters in. At this point, I was fully committed and decided to re-read the book, which is something I never do. It was interesting to read these pages again older and hopefully wiser. Khaled Housseini is brilliantly talented and he has a way of drawing you into a story, and breaking your heart open while also filling it with hope. (I also highly recommend The Kite Runner and A Thousand Splendid Suns if you haven't read them.) This book was poignant, devastating, and explores the way our choices affect those around us. 10/10 would recommend, especially if you enjoy historical fiction and plots that cover a variety of characters' perspectives.
I remember Julie recommending In Five Years, so when I saw it at Target before our Disney trip, I figured it would be good travel reading. I BLASTED through this thing within a couple of days. The plot drew me in right away. And I felt like I couldn't read fast enough to find out what happens. 10/10 would recommend for a summer book!
Deep Nutrition was highly recommended by Mia and a few other RDs and health professionals on IG, so I knew I wanted to read it. It was a long one (400+ pages) and I didn't want it to end. I feel like it was incredibly well-constructed, with lots of citations and data to back up the author's claims. And it was one of those books that completely changed my viewpoint of a few different nutritional foundations. (Even ones I thought to be true! I definitely recommend reading this one with an open mind!)
We are living in the first generation to have a shorter life expectancy than their parents. What has changed? The addition of so many toxins in our environment and foods has led to a cascade of detrimental health effects. Including increased rates of cancer, heart disease, and diabetes. The author demonstrates how a return back to our ancestors' style of eating is one of the easiest things we can do to promote health, vitality, and healing. She explains the harmful effects of refined sugar, inflammatory seed oils. And how to eat what she calls The Human Diet, based on nutritional foundations that have been used all over the world for centuries.
The only part of this book that I didn't love was the initial section on how our grandparents' diet affects our beauty and face symmetry. It just felt a little superficial to me – and a little frustrating, since we obviously can't control the lifestyles of those who were born before us – and wasn't really why I wanted to read this book. All in all, I'd give it a 9/10. I wish she included more recipes!
I was so excited to order Genius Kitchen, because I've followed Max Lugavere on Instagram for a while and also love his podcast. TBH, I was curious to see how the recipes would be designed, because I feel like a lot of "health cookbooks" are bland and gross. I end up having to add citrus zest, seasonings, garlic (why do they hate garlic?!), ANYTHING to give it a bit of a flavor profile. This book has been surprising in the best possible way! We've had a handful of recipes, and they've all be healthy, beautiful, and flavorful. I was blown away! I definitely recommend this one if you're looking for new meals to add to the rotation. 9/10
(I'd also like to thank this book for helping me discover that the girls LOVE sardines. I bought a huge pack from Costco and they've eaten them all haha.)
Loving What Is has already changed my life. It gives you such a beautiful perspective on how to be present. And how our thoughts aren't always necessarily *true.* I only wish I would have read it sooner. Particularly when I was dealing with postpartum depression. And when we were going through some challenging times in our marriage. If you haven't read this one, I highly recommend the audio version. The book is based on four questions, which the author dubs "The Work." Asking yourself these four questions, especially when you're feeling down or overwhelmed, is a helpful way to bring you back to the present moment and what is actually true. 10/10 would recommend.
Did you have a favorite book from 2022? Did you read any from the list above? Leave your book recs in the comments below!
I also took all of your book suggestions from Instagram and added them to this Google Doc if you'd like to check it out!
You may also enjoy: