Healthy Restaurants in Tucson – The Fitnessista
Healthy Restaurants in Tucson – The Fitnessista
Sharing a roundup of my favorite healthy restaurants in Tucson.
Hey friends! How's the week going? I hope you're having an amazing one. Today is packed with calls and appointments, but I'm looking forward to a long walk with Maisey to break up the computer time. What do you have going on?
For today's post, I wanted to share a roundup of some of my favorite healthy Tucson restaurants! We love going out to eat, but many restaurants use flavorful yet undesirable ingredients, especially when it comes to oils/fats. Thankfully, we have plenty of places in Tucson where you can enjoy nourishing and delicious meals. For this post, "healthy" is defined as a restaurant that focuses on plant-based ingredients from the earth, with many of the items made in house with fresh ingredients, and accommodate various dietary requirements, like vegan and gluten-free options.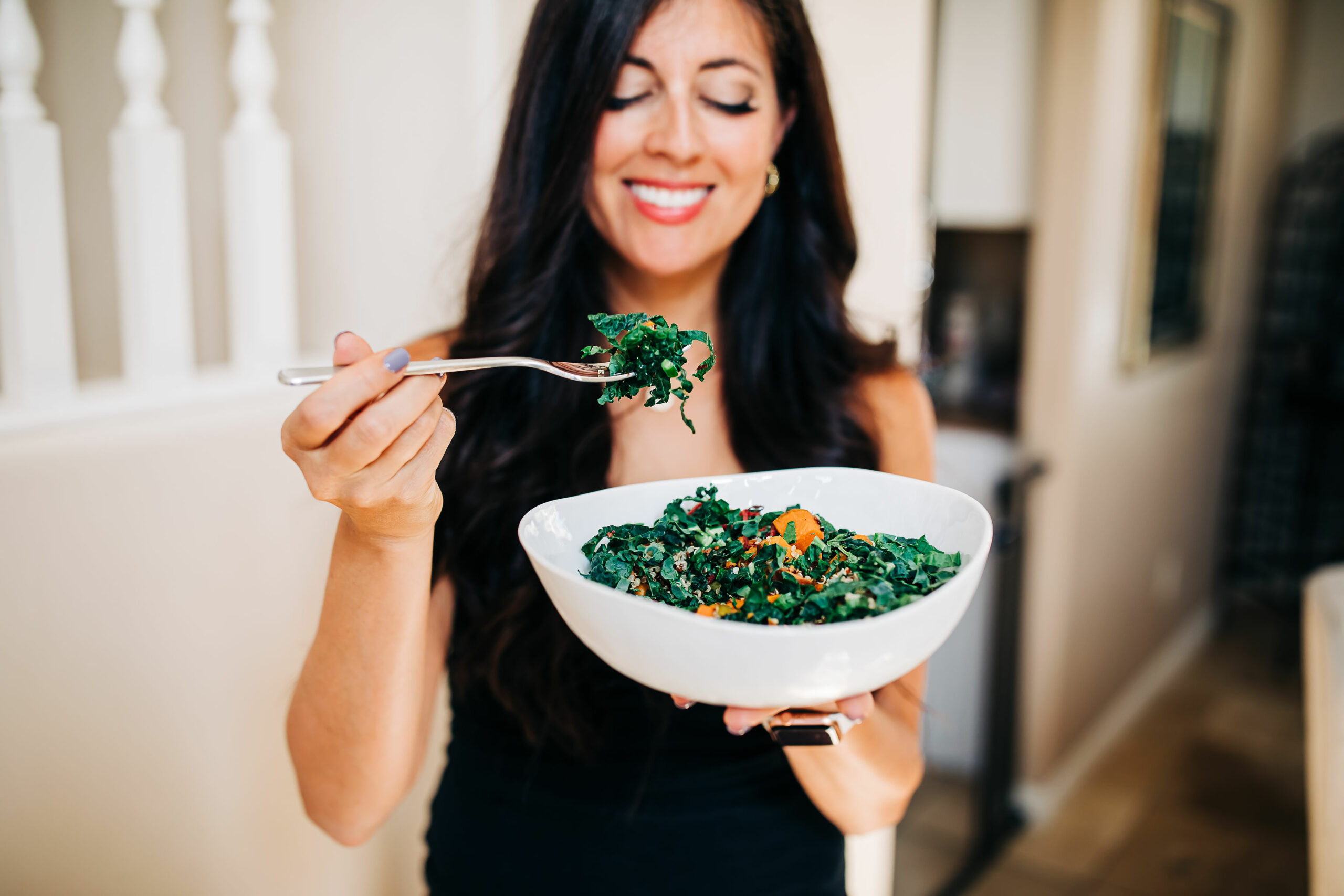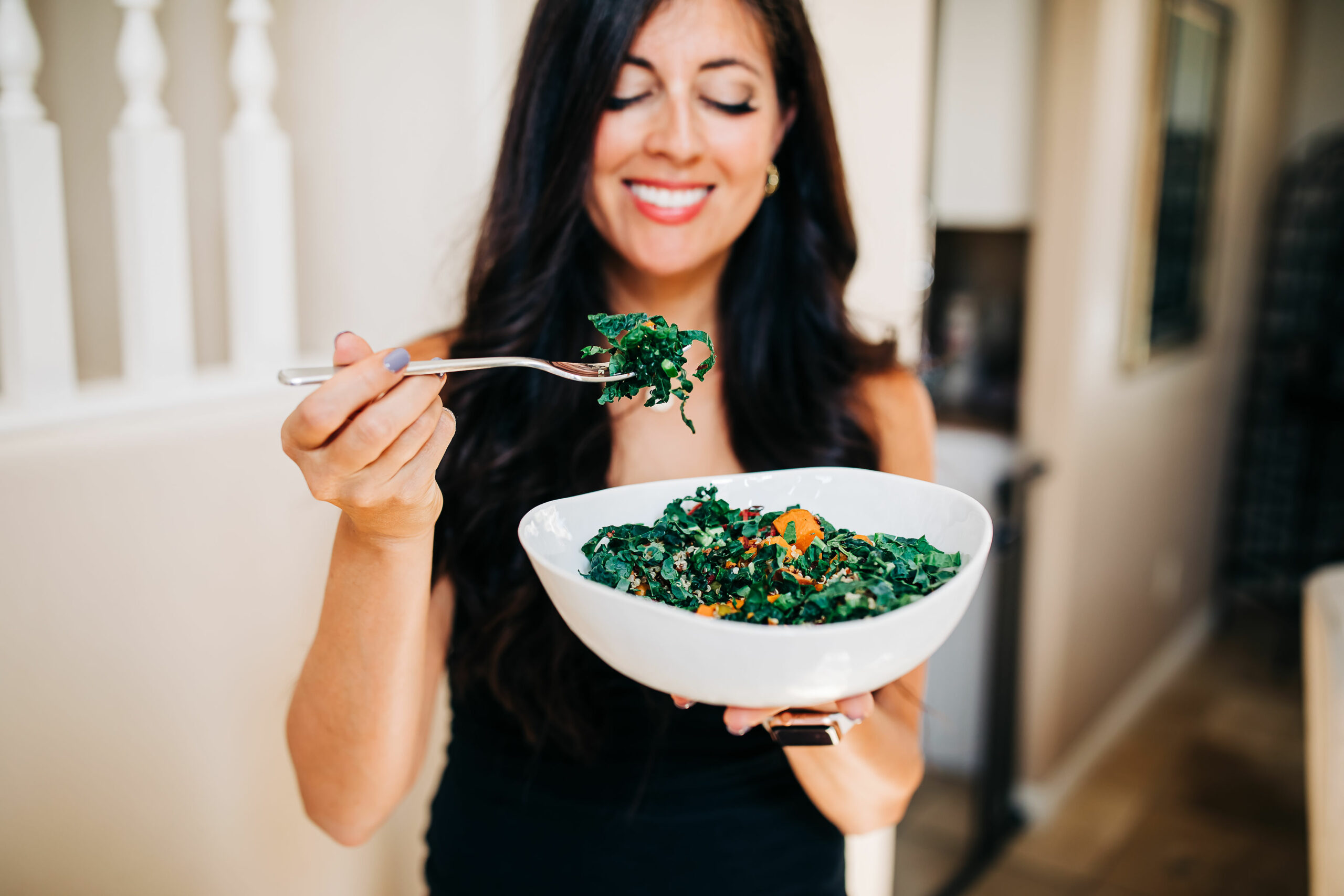 The best part about this post is that I'm going to have to update it in a year or so, because Tucson is FINALLY getting a Flower Child and a True Food Kitchen. BLESS IT. I've been waiting my whole life for this. Now if we could just get a Seasons 52, I'll lose my mind.
Alas, here is my list of favorite healthy restaurants in Tucson (for now!).
20 Healthy Restaurants in Tucson
1) Tumerico
This is probably my #1 choice on this entire list. (The rest of the options are in no particular order.) They make everything in house, including the tortillas and salsas, and the menu changes daily. It's a vegetarian Mexican spot with lots of vegan options. The Frida Kahlo plate is my very favorite, but everything is amazing. You won't regret it… and now I'm craving it after writing this post. It's located in the Sam Hughes area, which is in central Tucson.
2) Pure Poke and Prep
This is our favorite spot for poke in Tucson. We have it almost weekly! You go through it Chipotle-style and add whatever protein, base, and toppings you'd like. My go-to order is 1/2 salad greens, 1/2 white rice, salmon, spicy crab, edamame, avocado, furikake, broccoli, carrots, green onions, seaweed salad, lots of wasabi and ginger. (I add my own Tamari at home.) The girls go crazy for it, too, which makes it the perfect grab and go lunch or dinner.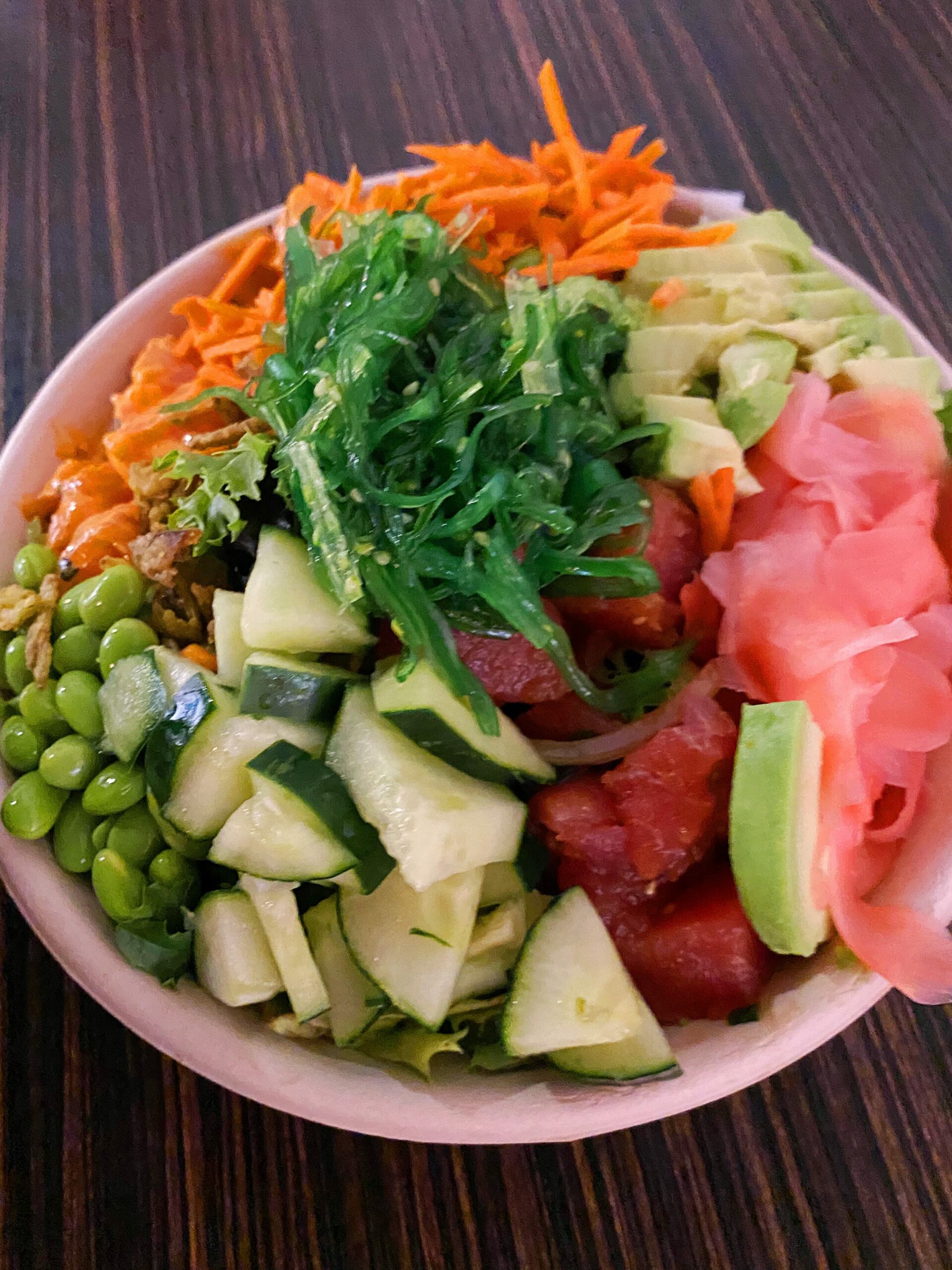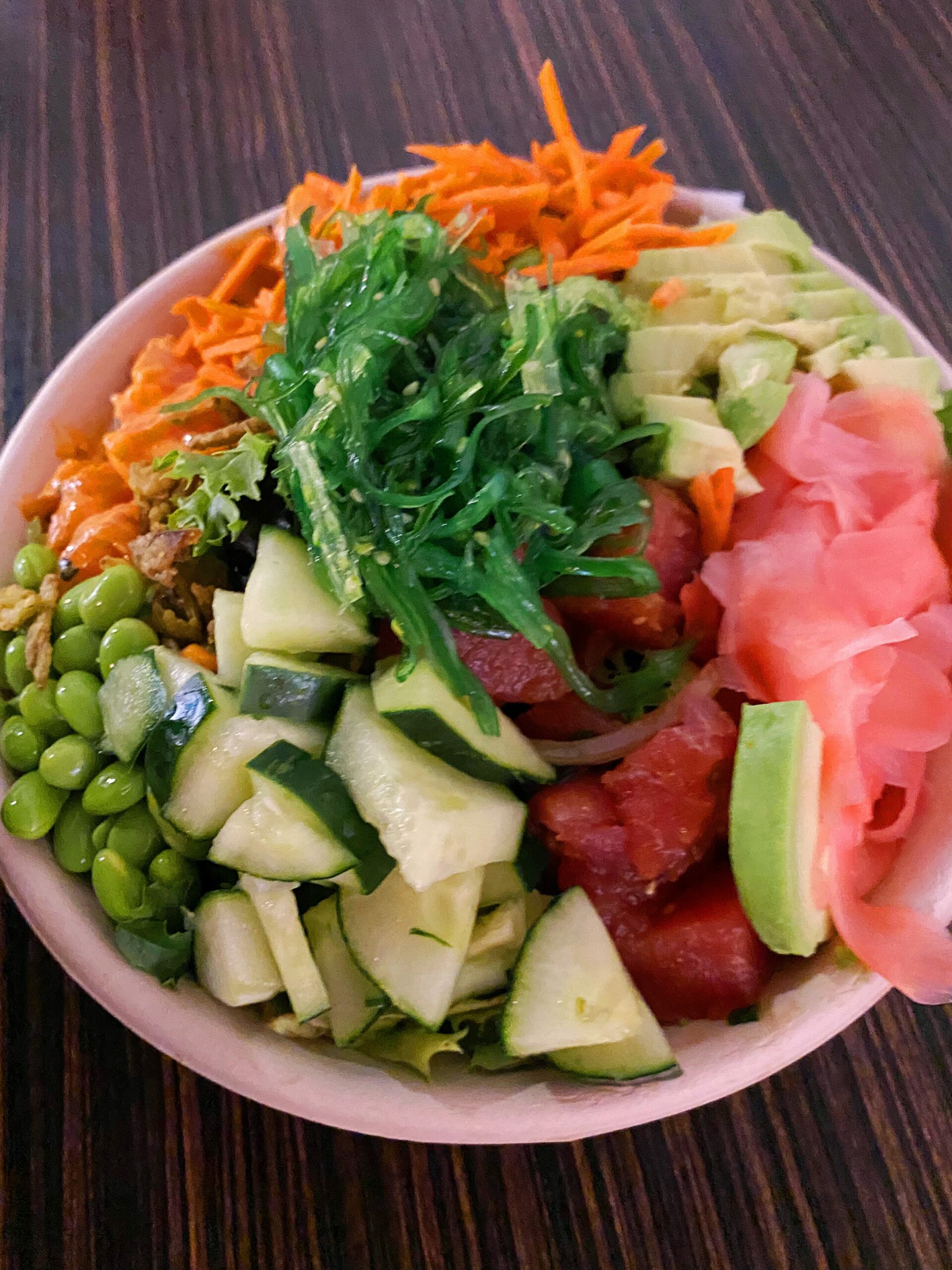 3) Lovin' Spoonfuls
Lovin' Spoonfuls is a Tucson classic and for a great reason. The food is so delicious and fresh, and the desserts… you have to order at least one! This is where we get my bday cake every year 😉 My only gripe is that they use imitation meats in many of the dishes, which isn't my personal fave, but everything is very flavorful and made with love. My go-to order is the Greek plate (gluten-free option).
4) Beaut Burger
Beaut Burger is a vegan burger spot at the MSA Annex. If you haven't been to the MSA Annex, definitely check it out! It's a bunch of shipping containers that were transformed into little restaurants, boutiques, bars, and coffee shops. Why I Love Where I Live is also located there, and a great stop if you're buying Tucson gifts (or something for yourself!). Beaut Burger makes their burgers in-house with unprocessed plants (like veggies, beans, millet, and spices) and also have amaaaazing fries.
5) Goodness
Goodness is one of my favorite quick bites stops in Tucson. They have acai bowls, avocado toast, breakfast, wraps, smoothies, and juices. I especially love their breakfast bowl, which has tons of veggies, eggs, and turkey chorizo.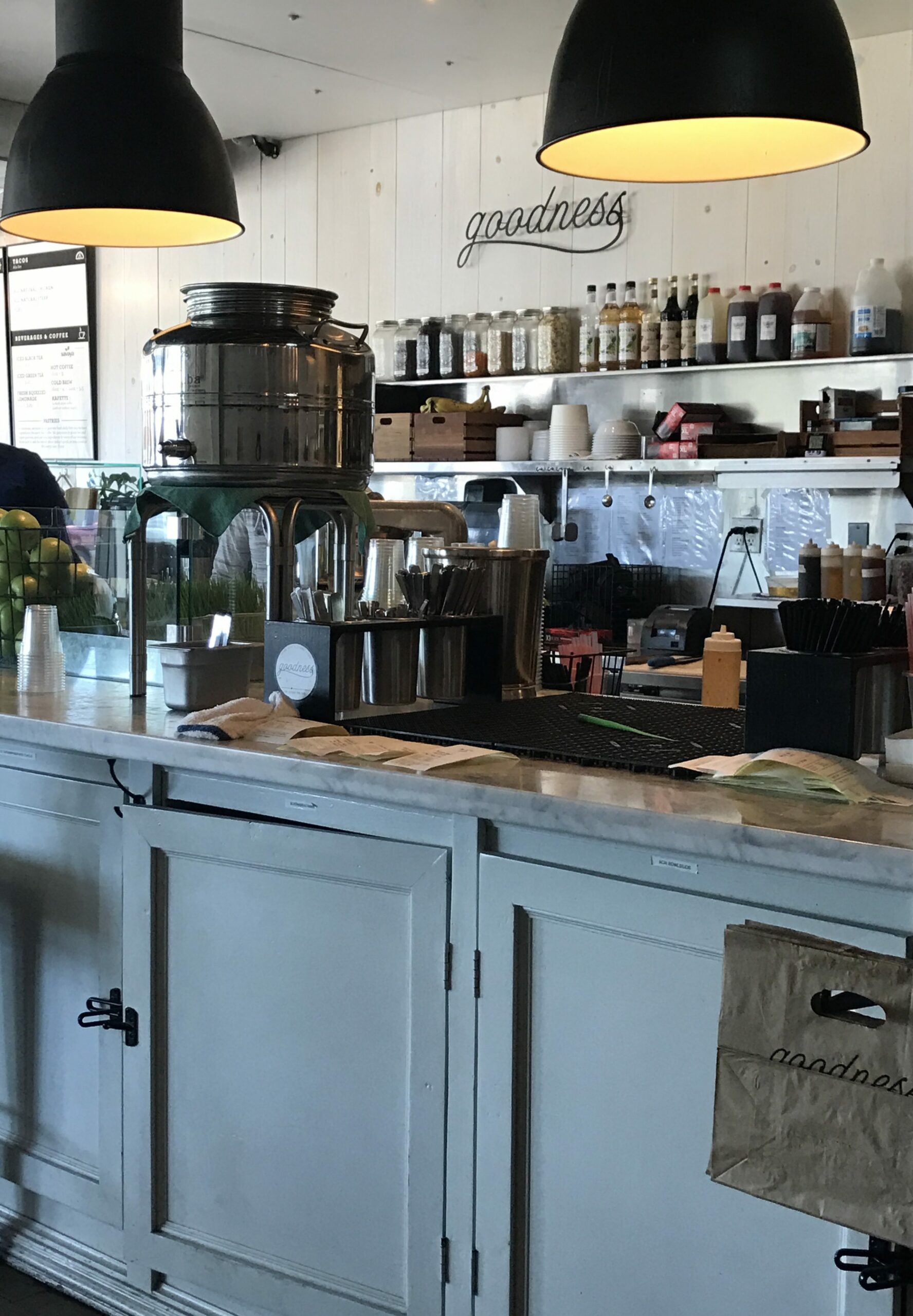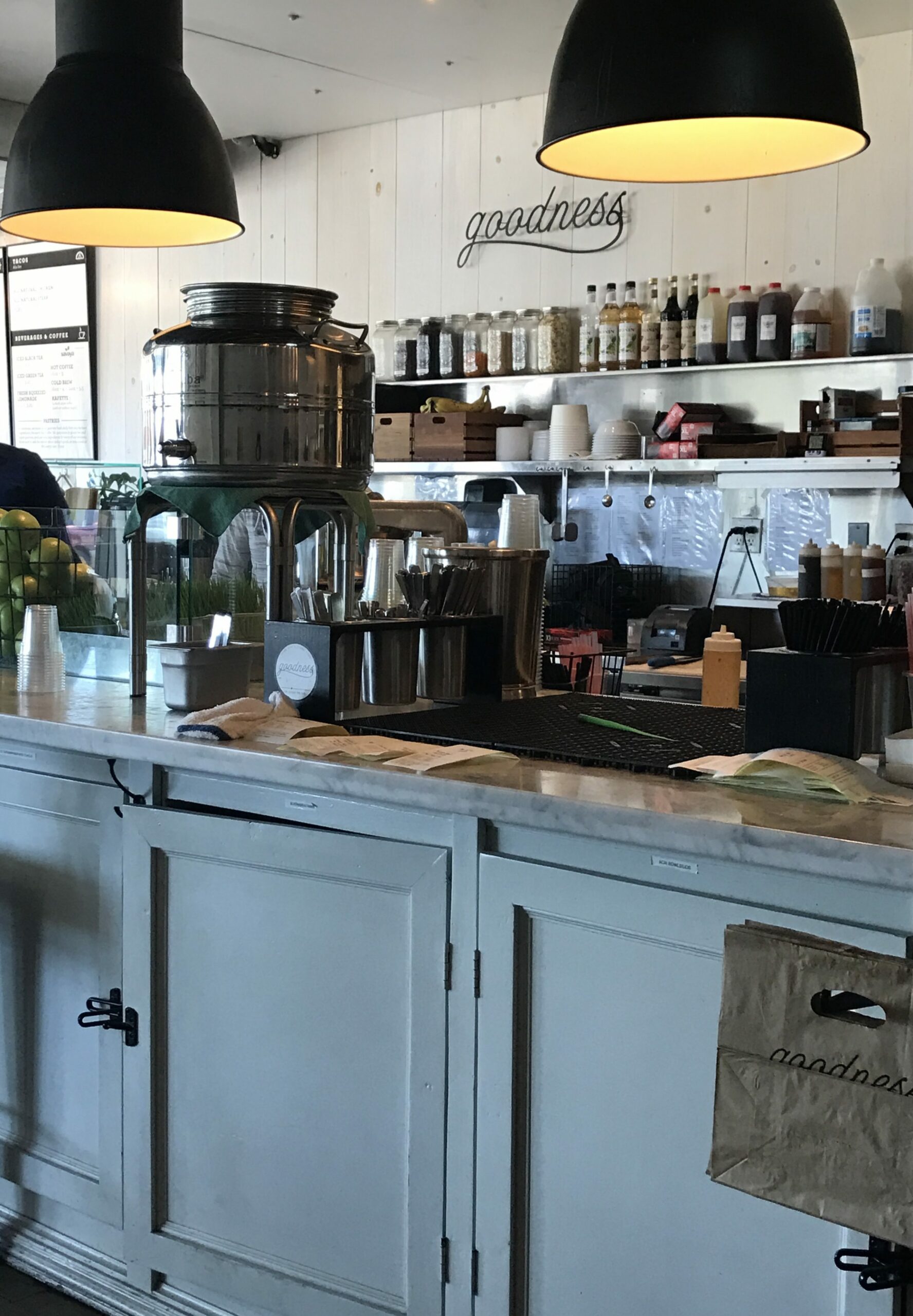 6) Zayna's Mediterranean
Zayna's Mediterranean has a beautiful selection of fresh Mediterranean favorites, like falafel, hummus, salads, grape leaves, tabbouleh, all the good stuff. Definitely recommend for a family dinner or casual date night.
7) Choice Greens
Choice Greens is like our version of Sweetgreen. You can order a pre-designed salad or create your own, and they chop it all up for you.
8) Charro Vida
Charro Vida is in my personal top 5 for healthy eats in Tucson. Everything is vibrant and delicious, and they have a ton of gluten-free options. You can expect Sonoran meets Mediterranean cuisine, like tamales, ceviche, vida bowls, tacos, and seafood. 10/10 recommend the gluten-free chocolate churros for dessert.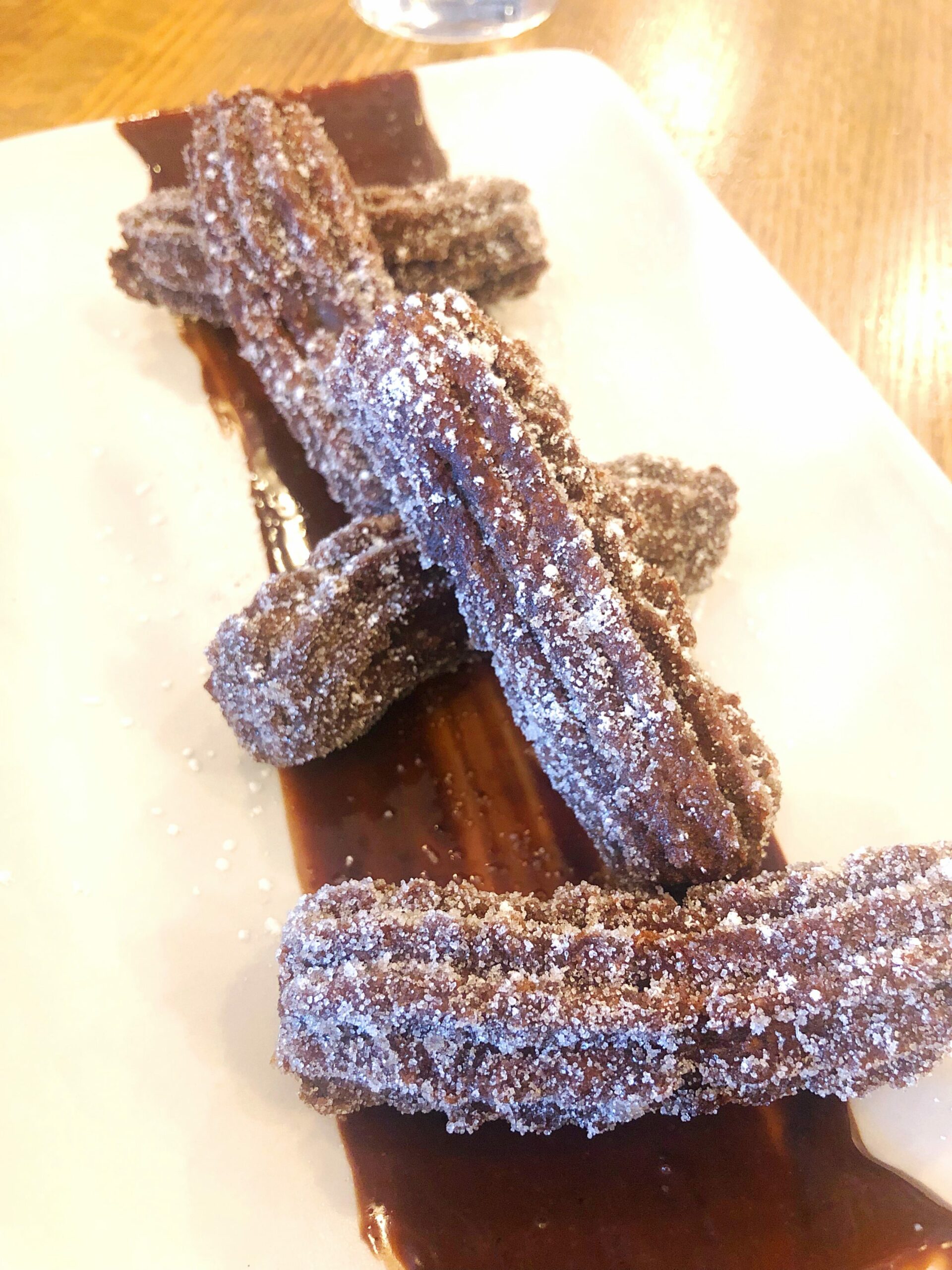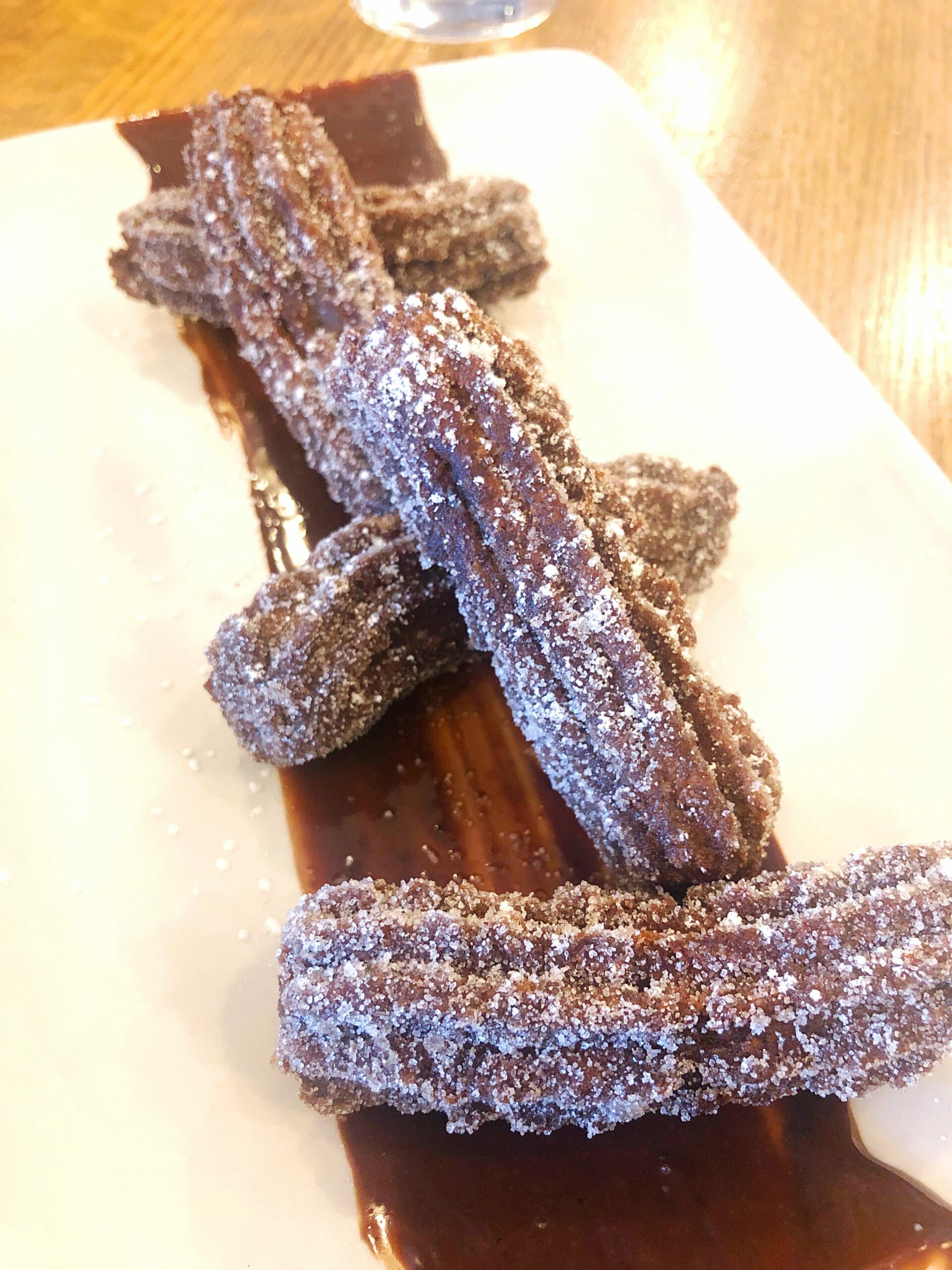 9) Govinda's Natural Foods Buffet
Govinda's serves gourmet vegetarian cuisine and has a lovely pink patio and also has a bed and breakfast. They serve Indian fare, along with vegetarian specials, fresh fruit and salad, homemade mango lassi and vegan cakes.
10) Saffron
Saffron is our #1 pick for Indian food in Tucson. It's located on the northwest side of town, and the ambiance is lovely. They also have a lunch buffet that is everyyyyttthing. My favorite thing about Saffron is that they're so consistent; you know exactly what you're getting each time. I highly recommend the channa masala, began bhartha, tandoori chicken, and dal mahkni. Go for the garlic naan, too!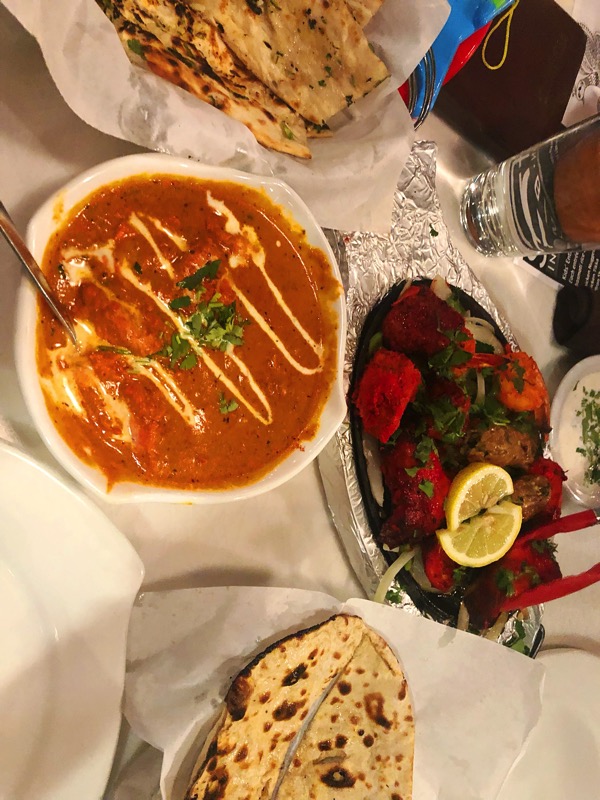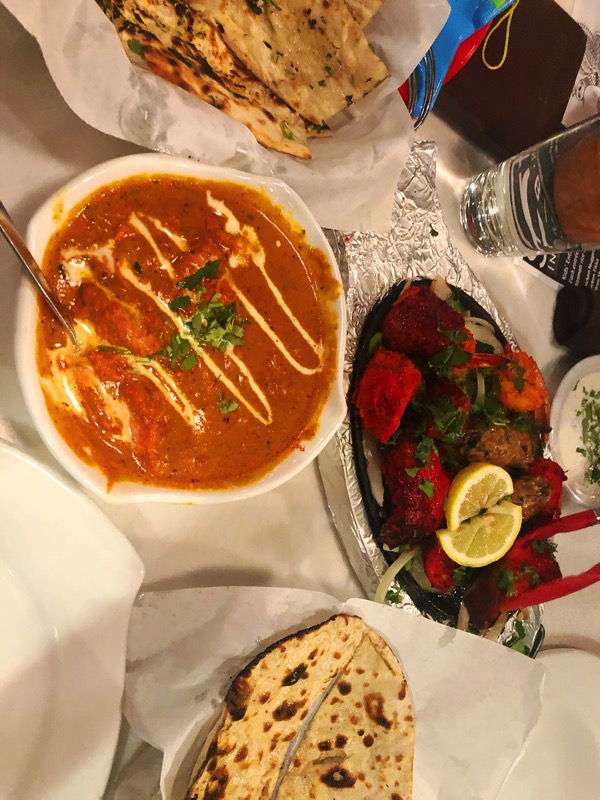 11) Nekter
Nekter is one of my favorite places to go for an acai bowl or juice in Tucson. We have a couple of locations at La Encantada and on Grant, by Culinary Dropout. The classic acai bowl is my favorite with pea protein and peanut butter on top, or a large Greenie juice with extra ginger. They have gluten-free granola and make their cashew milk in house.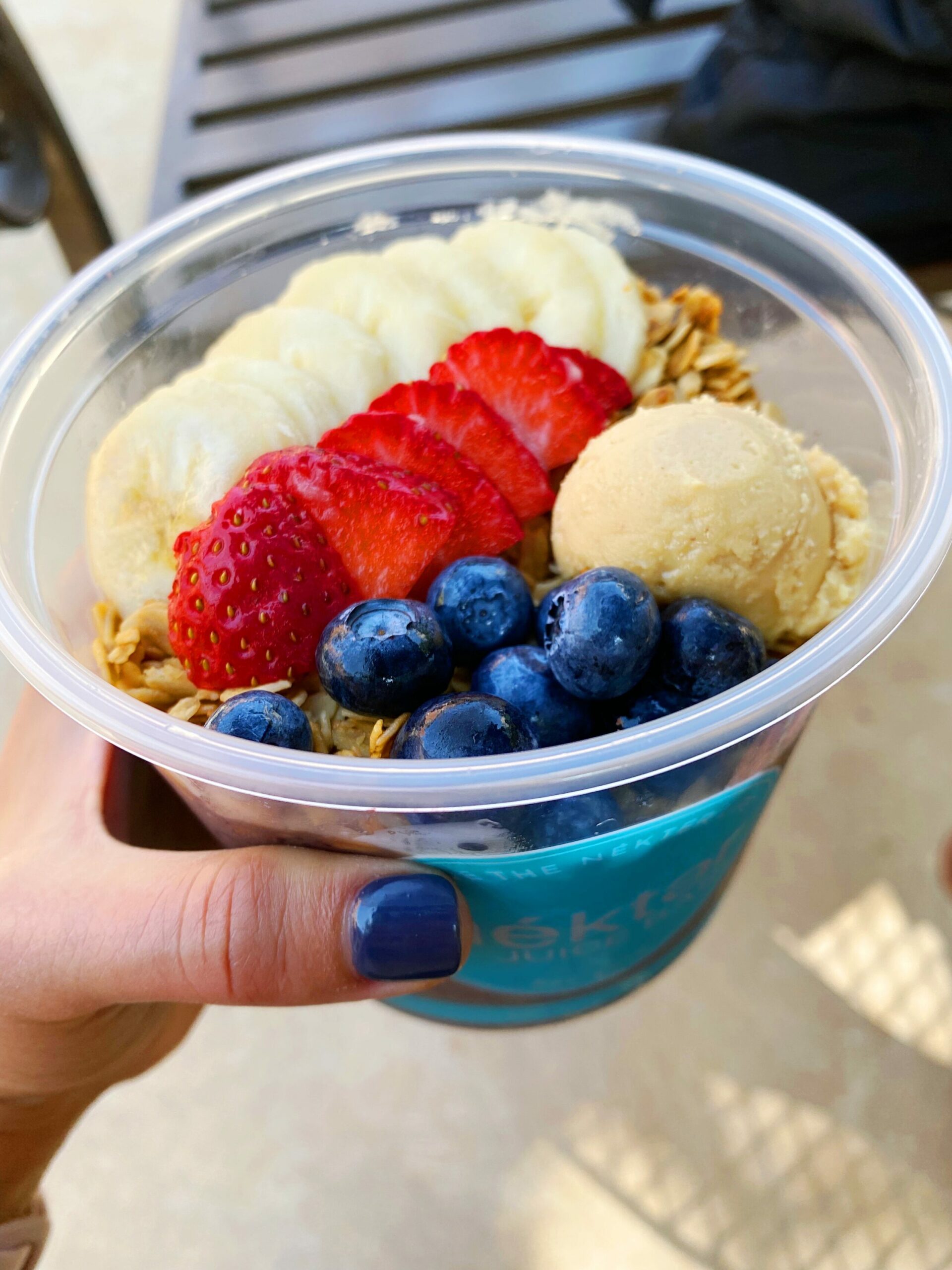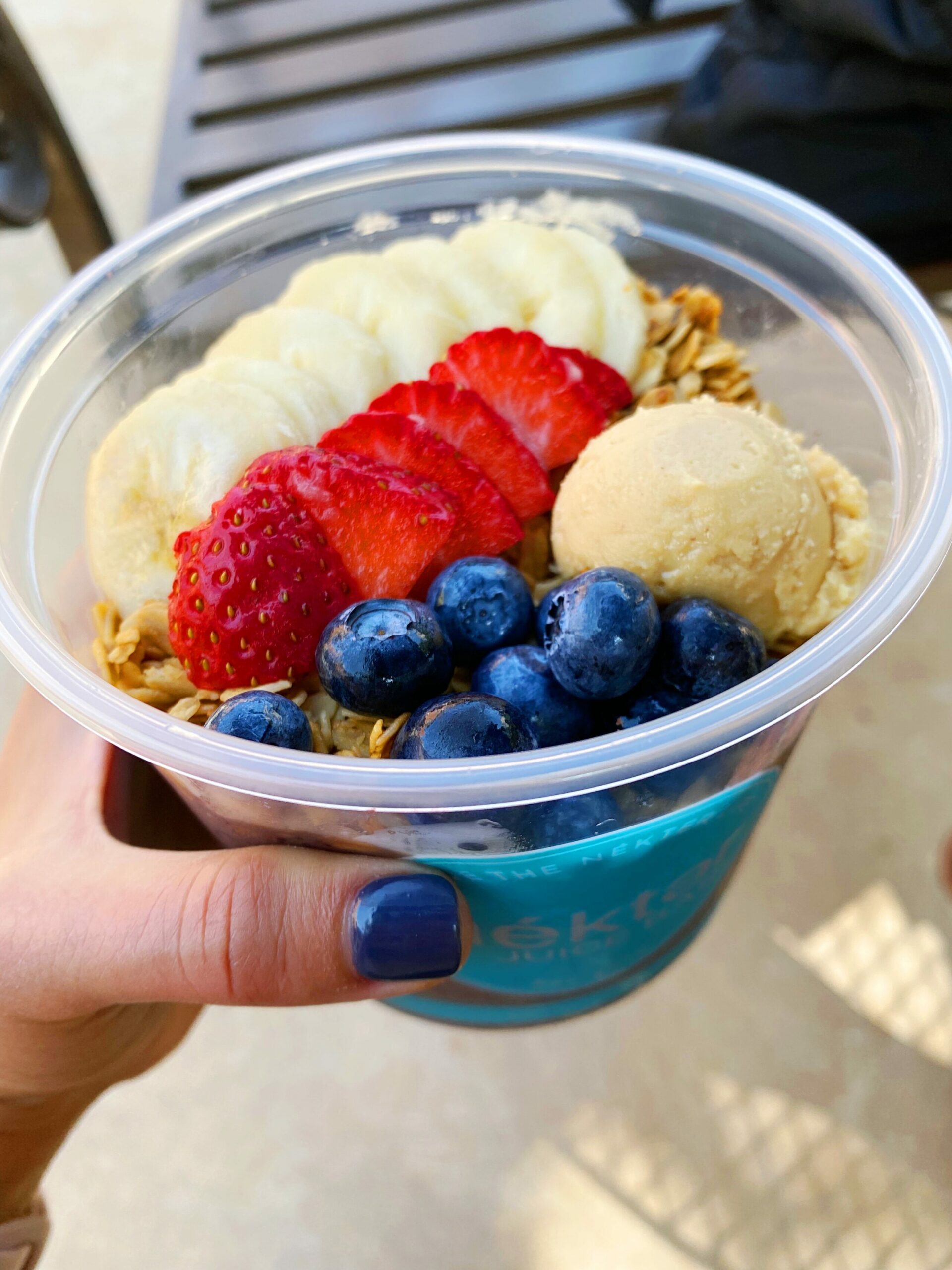 12) Blue Willow
I've been going to Blue Willow since I was in middle school and it's still a top spot! They have a huge variety of options, including breakfast, Mexican, salads, sandwiches, pastries, lunch specials, so many things. There's really something for everyone, and they've revamped the menu since we've last visited. They're located on Campbell, just north of campus.
13) Whole Foods hot bar
The classic never dies! This is where we go when no one feels like cooking and we just want to grab something simple and healthy that everyone will like. The girls go for comfort food options, like mac n' cheese, veggies, and chicken tenders, while the Pilot and I make salads and enjoy the Indian food options. Just a heads up: the hot bar on River is not nearly as good as the one on Oracle.
14) Berry Greens Juice Bar
This is another great acai bowl spot by campus. The texture of the acai bowls is a little thicker, like a sorbet, and they have lots of delicious toppings.
15) dedicated
This is a purely gluten-free restaurant with amazing sandwiches and desserts. It's located in central Tucson on Speedway, and have breakfast, avocado toast, sandwiches, vegan options, and so many tasty sweet treats. It's a wonderful option to get gluten-free holiday desserts, like cinnamon rolls and pie.
16) Pure Love Juice
I looooove Pure Love Juice. They serve raw and vegan options in St. Phillip's plaza. They have so many juices and smoothies (packed with superfoods) and add unique twists to more classic offerings, like the cilantro dressing on the avocado toast and their wellness elixirs. My only gripe is that it's very pricey, but worth it for the best ingredients and everything is made fresh.
17) Eclectic Cafe
Eclectic Cafe has been another long-time Tucson fave! Like so many of our favorite Tucson spots, they infused Mexican and American cuisine, so it's easy to find something for any food mood. I definitely recommend the salads or warm salads, and I also love their chicken salad in an avocado.
18) Beyond Bread
Beyond Bread is something we visit almost weekly. They make all of the bread fresh in-house, and also offer a gluten-free wrap option. We have a few locations (east, central, and northeast) and is a necessary Tucson spot for a quick lunch if you're visiting. I recommend the Kalid's Curry on a gluten-free wrap with vinegar slaw.
19)  Pita Jungle
Our *usual* Pita Jungle closed down, but I was pumped to find out that we still have one on the Northeast side! This is such a great casual dinner option for Mediterranean options, pitas, and salads. The kids meals are excellent – they can pick a protein, veggie, starch and fruit. We love getting the hummus with chicken as an appetizer, and I usually get the salmon entree or a gluten-free turkey pesto wrap.
20) nook
nook is a cute spot downtown, that has breakfast and lots of healthy options. You can expect parfaits, egg dishes, sandwiches, Benedicts, and entire entire selection labeled "greenery."
So, tell me, friends: what's your favorite healthy restaurant where you live?
Tucson friends: any that I missed??
Hope you have a great day!
xoxo
Gina
*Renee's Organic Oven did not make the list, because they stopped allowing children to dine indoors. They started this policy during COVID and have no plans to allow children indoors again. We got a babysitter and went a couple of years ago and found that the quality had also decreased, so for these reasons, it's not on my top 20 anymore.